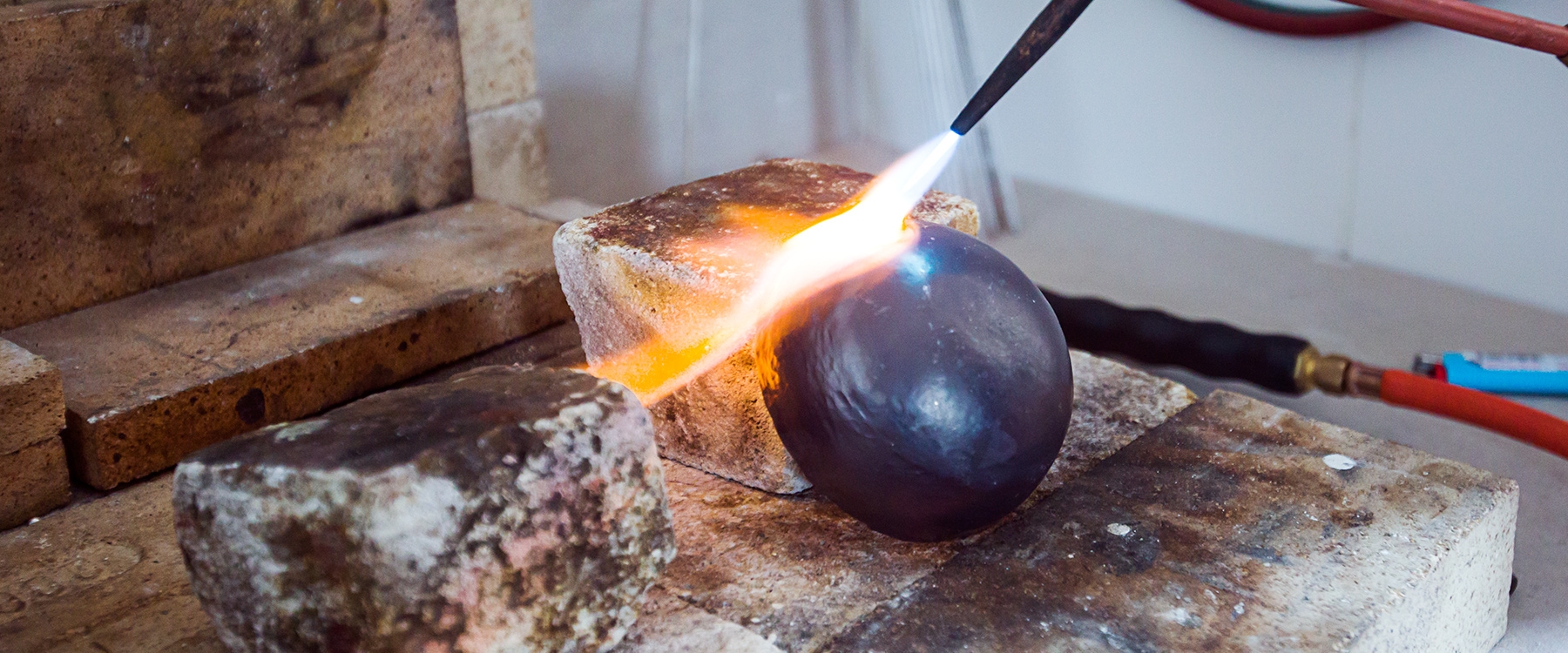 Silversmithing
Are you interested in learning the art of silversmithing?
Come and learn silversmithing techniques with Philip Noakes, Silversmith with 45 years experience, whose high standard of work has been recognised by The Institute of Professional Goldsmiths (U.K).
Suitable for complete beginners through to more advanced makers.
You can make;
A shallow copper bowl in a class,
A silver spoon in two classes,
A raised copper beaker in three classes.
A box in six classes
We can provide set projects or you can design your own project in consultation with Philip. Skills taught include:
raising,
forming,
seaming,
forging and
hammering.
The number of classes to complete a project will be discussed and agreed between the student and Philip.
Classes are held on;
Friday, 10am to 1.30pm. The class cost includes tuition. Copper is included in the class cost and if you wish to make in silver there will be an additional cost based on weigh and market price. You may wish to purchase your own silver.
You can start at any time. Go to our Book Classes page.

Tony Holly, Raising a Copper Vessel
This video shows the process of raising a vessel, a technique that dates back to the ancient Egyptian.
The process begins with a flat disc of metal, in this case a 300mm diameter piece of 1.2mm thick copper. The flat disc is first formed into a shallow bowl by hammering with soft mallets into a wooden sinking block.
Next, the bowl is worked with steel raising hammers with the piece supported on steel "stakes" of varying shapes. The hammering commences near the base and continues in concentric circles to the outside or top edge. A single circle of hammering is called a "round" and a complete set of concentric rounds from bottom to top is a single "raising".
After each raising the metal will be work-hardened and further hammering would course damage, so the piece must re-softened, or annealed by first heating to a dull red and then quenched, pickled and cleaned. The piece in the video was raised and annealed 32 times equating to roughly 35 hours of work.
Finally, the channelling and texturing was done "on air", that is without the use of pitch inside the vessel to support it. This final stage took roughly eight hours to complete.
The maker, Tony Holly, would like to thank Master Silversmith Philip Noakes for his guidance and advice, without which this work would not have been possible.