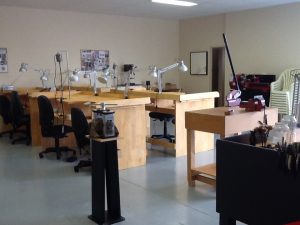 Contemporary Metal Studio is a jewellery and silversmithing studio and workshop based in Perth, Western Australia. The studio is run by Jeweller and Silversmith Philip Noakes FIPG. We teach, make and sell beautiful contemporary jewellery and silver objects.
Please contact Philip on 0417956803 with any queries, as we aim to help makers of all skill levels to develop and improve their skills. We are flexible with both class content and time-frames, so please get in touch with your specific needs.
Our upcoming classes can be found on our Book Now page.